PVC Junction Box Manufacturer in India
Austropipes is a preeminent pvc junction box manufacturer and supplier of best quality and durable pvc junction box types. These pvc electrical junction box can endure wear and tear in the Indian climate and can withstand harsh sun rays in the states like Maharashtra.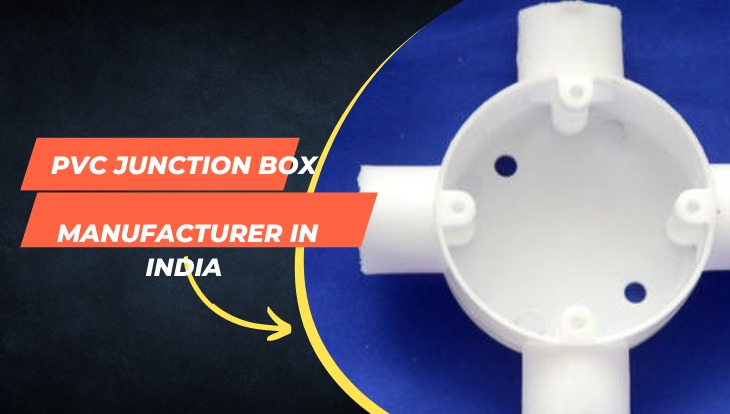 Owing to our stringent quality measures followed at Austropipes, that includes EU conformity standards and ISO standards, we are very confident that our range of pvc/Plastic junction box which covers Polycarbonate Enclosure, ABS Enclosure, FRP Enclosure and Polyester Enclosure (Glass fiber reinforced polyester) is at par with the international standards to functionally and economically meet the demands of our clients.
junction box is an enclosure that protects a connection of two or more wires carrying electrical current. The use of junctions removes the need to run a wire from every outlet or switch back to the main service panel. This level of protection is needed to prevent fires and to maintain reliable connections.
Once a junction box is included in the design and used for every electrical connection in the building it will be much easier to locate and repair any electrical problems that come up in the future. If some connections are made without the electrical junction boxes, such as inside wall cavities or in the hidden ceilings or in attic locations, the risk of future problems increases. Every electrical network should be inside a protective box that is easy to locate and access.
A pvc junction box is an important part of the electrical wiring systems for homes and buildings both. These junction boxes may be made of metal or plastic for your house to safely protect a structure's electrical connections. These electrical casings come in many sizes and types. The pvc junction box sizes are an important consideration to make sure it can be accomodated in the depth of the wall, fitting all the wires. These boxes serve as the common meeting spot for electrical wires, where they are connected before moving on. These boxes protect the different types of wires such as hot (black), white (neutral), and grounding (green or copper) electrical wires and may contain some other wire colors too for secondary functions and lighting.
An encased Romex wire runs all the way from the main electrical panel (or the subpanel) into the junction box. Romex is the trade name given to a non-metallic sheathed electrical wire that is most commonly used for residential branch wiring. Wires come and connect to the main Romex wire and get distributed to other fixture boxes. All wire gauges (different sizes of wire diameters) should be the same.
Austropipes, a leading pvc junction box manufacturer, offers pvc junction box 2 way and pvc junction box 4 way produced under stringent manufacturing protocols. PVC junction boxes are cheaper in the pvc junction box price list and may cost as low as two cups of coffee.
All junction boxes should be well covered and installed correctly, and should be in compliance with the appropriate building codes. The cover is meant to protect the wires, keep out dirt and dust, and to prevent moisture from getting inside the box. Especially in outdoor electrical junction boxes which are constantly exposed to rain water, sun and dust. The cover will also prevent any sparks from igniting combustible materials that might be present around, should fire occur due to a loose connection or a short circuit.
For most pvc junction box manufacturer, the standard box used for junctions is a 4-inch square box (either made of metal or pvc). This offers a ton of space for making wire connections with multiple wires and cables, but other types of boxes can be also used for such applications.
Austropipe's PVC Junction boxes connect easily and efficiently with their applicable PVC pipe and fittings. All of the pipes and fittings are manufactured in house following stringent manufacturing protocols and by implementing international quality standards. The pvc junction boxes can also be used with electrical metal tubing (EMT).
While there are a numerous variety of electrical junction boxes to choose from, it's most important to select each box suited for its main intended application. For example, a round pan junction box should only be used when their capacity is large enough to accomodate the wires they must encase, and ceiling fans or heavy light fixtures or chandeliers that should always be mounted on boxes that are meant for the fixture's weight. If you're unsure as to which type of electrical box you need, it's recommended to ask an electrician for help or a professional at your local hardware store for guidance. In addition to choosing the type of junction box you need, you must also determine whether you need an "old work" or "new work" type of junction box. If you are replacing an existing junction box, an "old work" Type can be used, so that you can attach the box to the wall covering (which is usually drywall). When building a new house or an addition, "new work" boxes can be used to attach junction directly to the stud.